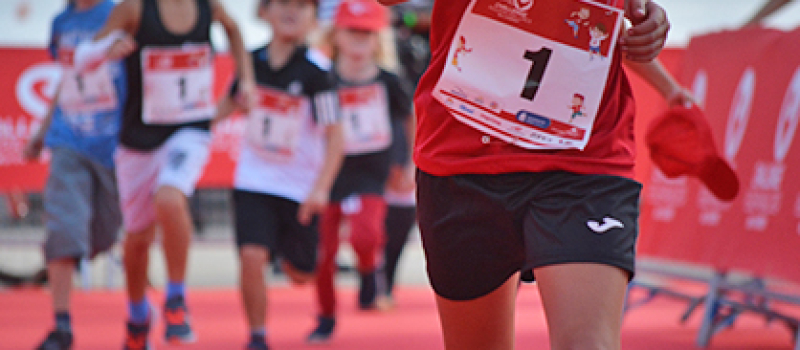 Kids Run
Friday 8 September
500m Run – 4.30 pm
1000m Run – 4.40 pm
2000m Run – 5.00 pm
Getting kids excited about endurance sports: that's something we like to achieve at Challenge Almere-Amsterdam. This does not necessarily mean all kids need to swim, bike and run and our Kids Run – in 2023 new added to our race schedule – was created with this idea in mind. Children can participate in the 500 meter Run, 1000 meter Run and 2000 meter Run and run through the city center of Almere. Of course, all children will finish at the magical spot where the European Championships Long Distance Triathlon will take place only one day later!
Kids run for our everyone from 3 – 12 years. Everyone will start at the finish arch and run 1, 2 or 4 laps of 500m on the Esplanade.
Entry is free but we have limited space for max 100 kids.