The history of Almere
Almere is a young city with a short but extraordinary history. The city is situated centrally in the Netherlands, with a shore line of 42 kilometers, beautiful nature, impressive architecture, and many events.
Visit Almere
Almere is a young city and boasts extraordinary modern architecture. A spacious city in the polder, surrounded by amazing nature. A city in between water, offering various possibilities for sports. Embark on an adventure in the Oostvaardersplassen, sail on the IJsselmeer, or gaze at the amazing architectural structures. All of this is possible in Almere. See also www.vvvalmere.com
Shopping in Almere
Almere's City Centre was designed by Rem Koolhaas (OMA) and is very striking, very modern, and very eclectic. The shopping mall features more than 400 shops, including big brands like ZARA, Esprit, and Hugo Boss.
Floriade 2022
When you think of the word 'horticulture', what comes to mind?
It is not surprising that you would think of words such as 'shrubs, 'rake' or 'vegetable gardens'. Terms such as 'sustainability', 'liveability' and 'a hopeful future' probably come to mind less quickly, understandably so. The horticultural sector rarely gets the attention it deserves. A pity, because horticulture is amazing! Above all it is essential to our common future.
Floriade inspires you to live greener and healthier. After a day at the Expo you will go home inspired and full of ideas. For example, how you can enrich your own garden, balcony or living room. In this way you too can contribute to the green city of the future!
Entry fees and tickets
Visit Floriade Expo 2022 and discover solutions from national and international innovators that make our cities more fun, more beautiful and more sustainable. At the Floriade Park you can enjoy the scent and color of flowers, plants, vegetables and fruits. And that's just the beginning of all the things you can experience. Discover it all for yourself at the Expo from April 14, 2022.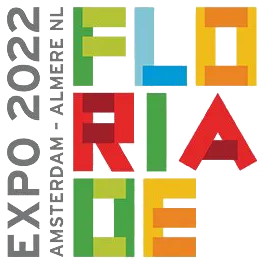 History of Flevoland
Despite the fact that Flevoland is reclaimed land from the former Zuiderzee (South Sea), the area itself has a very rich history. What used to be water has been transformed into an attractive residential and recreational area with a growing number of inhabitants. But many things happened before that!
See & Do in Flevoland
The Province of Flevoland was created on January 1, 1986. The decision to transform the Zuiderzee into a lake and reclaim land for food production was taken after a flood in 1916. The project took half a century to complete! You will need more than one day to really get to know our province. See also https://www.visitflevoland.nl/
History of Amsterdam
Amsterdam is the capital city and most populous city of the Kingdom of the Netherlands. From its humble beginnings as a 13th-century fishing village on a river bed to its current role as a major hub for business, tourism, and culture, Amsterdam is the centre of culture and commerce.
See & Do in Amsterdam
Amsterdam is famously "gezellig", a Dutch quality that translates roughly as convivial or cosy. It's more easily experienced than defined. When in Amsterdam, the time seems to stop. You'll have the feeling of an intimacy of the here and now that'll make you forget about your troubles, at least until tomorrow.
With world-class museums, quirky festivals, theatre, live music, laid-back bars, and delightful restaurants, there's never a shortage of things to do in Amsterdam. See also www.iamsterdam.com